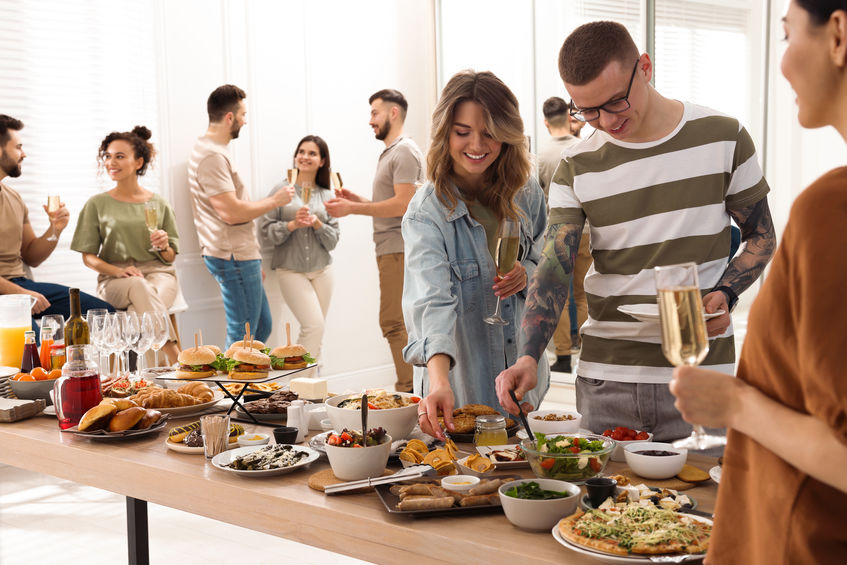 Who doesn't love a good brunch? Hosting a brunch is a great way to celebrate an event or spend time with those important to us. One of the most important aspects of brunch is the menu- after all, it is the star of the show!
It can be stressful to think of what to serve, especially if you're trying to avoid repeating the well-known brunch dishes. We're here to help with some unique and utterly delicious brunch ideas! Whether your next brunch is for one person or one hundred people (we can't say we recommend that!), these ideas are sure to be a hit.
Have Sweet and Savory Options
Having sweet and savory options makes for a diverse plate and ensures everyone is happy. However, not everyone wants pancakes or parfaits! For sweet options, we always recommend our potica and fruit cake. Not only are they fantastic on their own, but they're great topped with butter or whipped cream- or even transformed into our fruit cake French toast!
For savory options, we recommend leaning more into the 'lunch' aspect of brunch. Rather than overloading on potatoes, try using wild rice as a side! The nutty and earthy flavors make it a perfect base for many recipes like mushroom risotto or breakfast fried rice!
Have a Coffee Bar
Rather than getting up to pour everyone coffee, make a designated coffee area. After you set up any coffee or espresso machines, set out any mugs, milk, syrups, sugar, and anything that you know your guests will love. To take it a step further, include biscotti! The crunchy treat goes hand-in-hand with coffee and espresso alike. Plus- who doesn't love a treat with their drink?
Make Gift Bags
A great way to ensure a memorable brunch is to make small goodie bags that people can grab on their way out. Especially if you order from a historical and unique bakery; after all, everyone deserves to experience all that the Italian Bakery of Virginia has to offer more than once! Everyone is sure to appreciate your thoughtfulness and thoroughly enjoy each delight.
If you're now excitedly planning your next brunch, you're in luck. At the Italian Bakery of Virginia, we ship all of our goods to you! To place your order for any of our handmade products, visit us online or call us at 218-741-7218!