There's no doubt about it—fruit cake is a staple of the holiday season. While it has spent centuries being the butt of countless jokes and often gets a bad rap, we here at Italian Bakery of Virginia still love it – and so do millions of people around the world. No matter which side of the spectrum you fall on, chances are you're likely to find fruit cake adorning the dessert table of at least one holiday party this year.
So, what's the history behind this love-it-or-hate it dessert and how did it become a holiday staple? Let's take a closer look.
The origins of fruit cake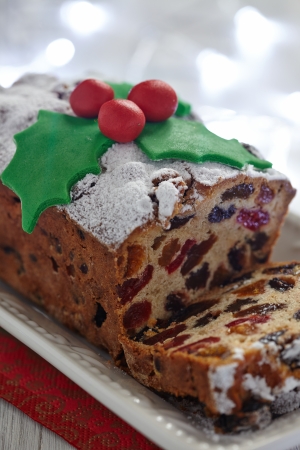 Let's start from the beginning. Fruit cake dates all the way back to ancient Rome, when mashed barley, pomegranate seeds, raisins, and pine nuts were combined to make a dessert called satura. Valued for its long shelf life, Roman soldiers often brought the treat with them to battle. Later in the Middle Ages, spices, honey, and dried fruit were added, aiding in its growing popularity amongst crusaders. Over time, ingredients from European colonies were added, including sugar, candied fruit from the Middle East, various spices, and liquor, giving us a version of the treat that is most similar to the fruit cake we see today.
A brief ban
Because of the introduction of candied fruit, and of course, the abundant use of sugar for preservation, fruit cake became such a "sinfully rich" treat that it was briefly banned in Europe in the early 1700s. Fortunately, the ban was later lifted and fruit cake became a popular treat during celebrations throughout Europe and a must-have addition to a proper Victorian tea spread.
Synonymous with the holiday season
It is believed that one of the main reasons why fruit cake became associated with the holidays was that during the 18th and 19th century the cost of the ingredients was too expensive for most households to afford. Considered an indulgence, fruit cake was thus reserved for special occasions and holidays. As time went on, others began to credit Truman Capote's 1956 short story, "A Christmas Memory," which became most interesting when the older woman in the narrative looked out her window and exclaimed that it was "fruit cake weather."
Ordering Fruit Cake from Italian Bakery of Virginia
Regardless of whether fruit cake is a must-have addition to your own annual holiday spread or you're simply curious about this seasonal commodity, Italian Bakery of Virginia ships fruit cake all over the world. Our delicious Italian fruit cake blends candied fruits, crunchy nuts, and a hint of liquor to create a homemade holiday treat the whole family will enjoy. Order online today to have one delivered straight to your home!